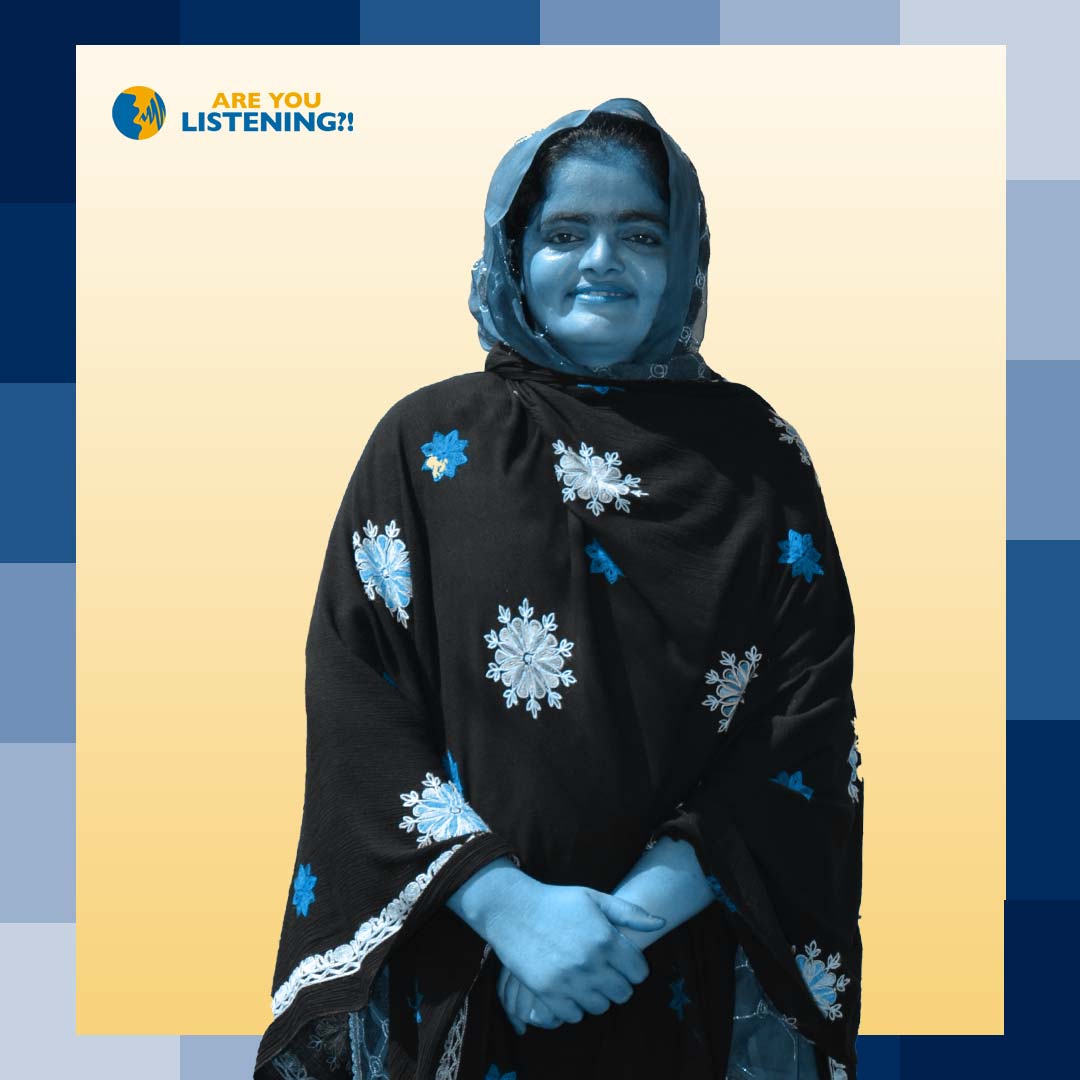 Ameenah is a 19-year-old young woman from Pakistan. For the past two years, she has been giving training sessions in her village with MTBA partner Bahn Beli. After completing high school in 2012, Ameenah was unable to study further as her family could not afford it.
Ameenah became involved with Bahn Beli when a representative came to her village and informed her about the sessions being conducted in the city and that she could learn from and then share the knowledge gained with other women in her village. Ameenah attended a training session on LSBE (Life Skills Based Education) and SRHR (Sexual and Reproductive Health and Rights). Ameenah learned the importance of menstrual health and when to seek medical help when it comes to reproductive health.
Other woman also took the training with Ameenah, some from her village and others from other villages close by. When the young women discussed among themselves, they realized the issues they faced were not so different. Within this group, Ameenah found a sisterhood that built and encouraged each other.
After the training session, Ameenah shared this knowledge with other women in her village. She went to every house in the village and told women about the sessions she was conducting. Her aunt also helps her to facilitate the trainings. The sessions are attended by girls, who are sometimes also accompanied by their mothers.
When COVID-19 hit, Ameenah also used her experience in giving training sessions to also sensitize her community about the virus. Some people in the village received handwashing kits from Bahn Beli, and Ameenah helped explain how to properly wash hands and maintain social distance.
Girls and young women around the world like Ameenah are leading efforts to stop the spread of COVID-19 and mitigate its impact. Girls stand to be significantly affected by the pandemic and need to be meaningfully engaged in the COVID-19 response.