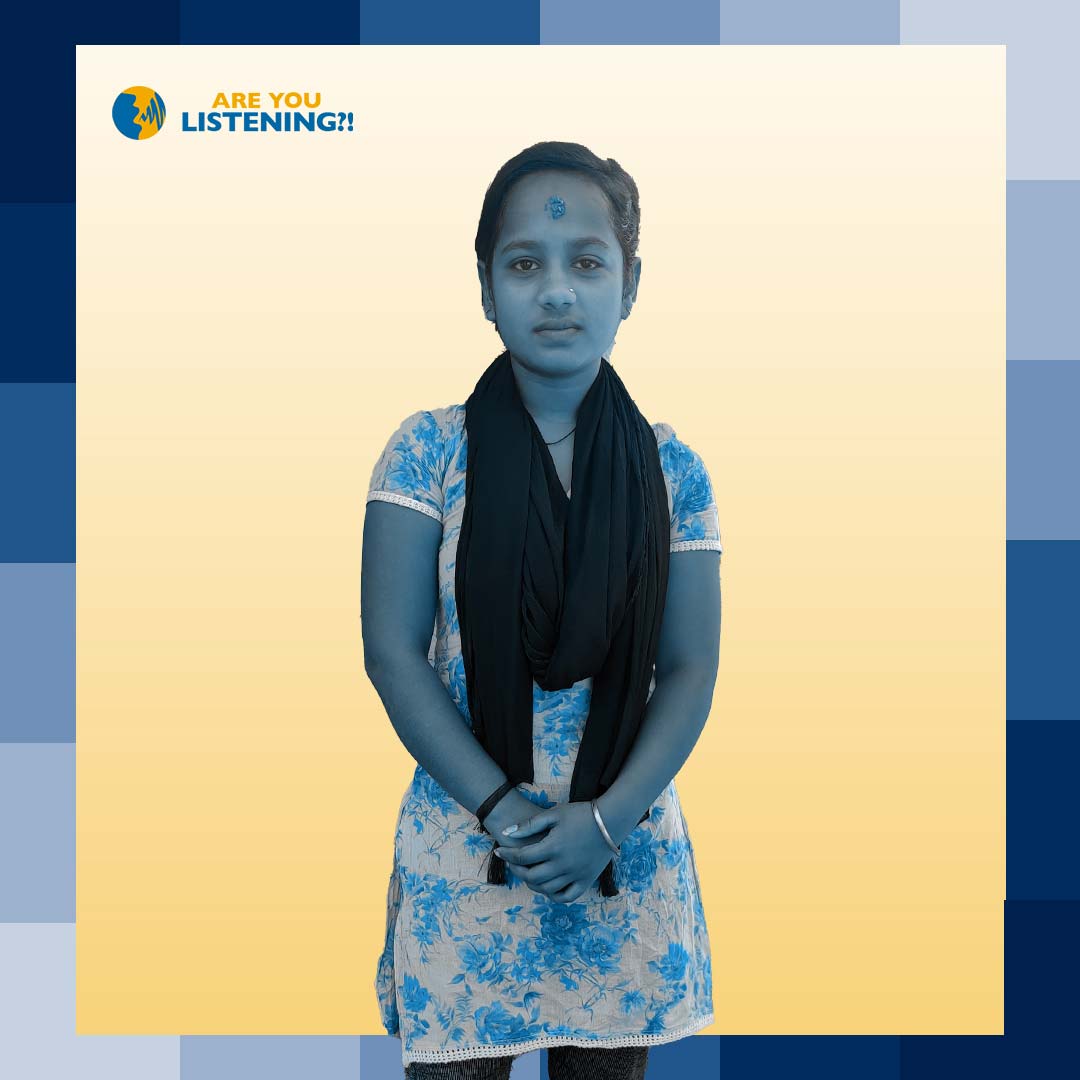 Amisha is 15 years old and loves to listen to music and play games. She became involved with the More than Brides Alliance partner, BVHA, in 2017 when she joined a youth group. Here she learned about the importance of education and the negative impacts of child marriage. Before joining this group, Amisha said she was not aware of these issues.
When COVID-19 hit and the lockdown in India started, schools closed and she could no longer continue her education. Amisha's family also experienced a financial crisis because her family could no longer earn an income. During the crisis, Amisha received hand soap, sanitizer, masks, and menstrual health products from BVHA. Receiving menstrual health products was important as these became difficult to access due to supply chain disruptions or financial struggles.
Things have improved a bit, and now Amisha's girls' group can meet again. However, she still says that things have not returned to normal. Schools are still not open, although many are preparing to reopen. When Amisha was asked what still needs to change she replied, "Due to COVID-19 people have lost their jobs and even schools are closed, jobs must be provided to everyone."
It is estimated that there are 10 million secondary school girls like Amisha, who have had their education disrupted due to COVID-19. Many will never return. When girls are out of school, they are at a higher risk of experiencing early marriage and pregnancy. Now more than ever, adolescent girls need to be supported to return to school.