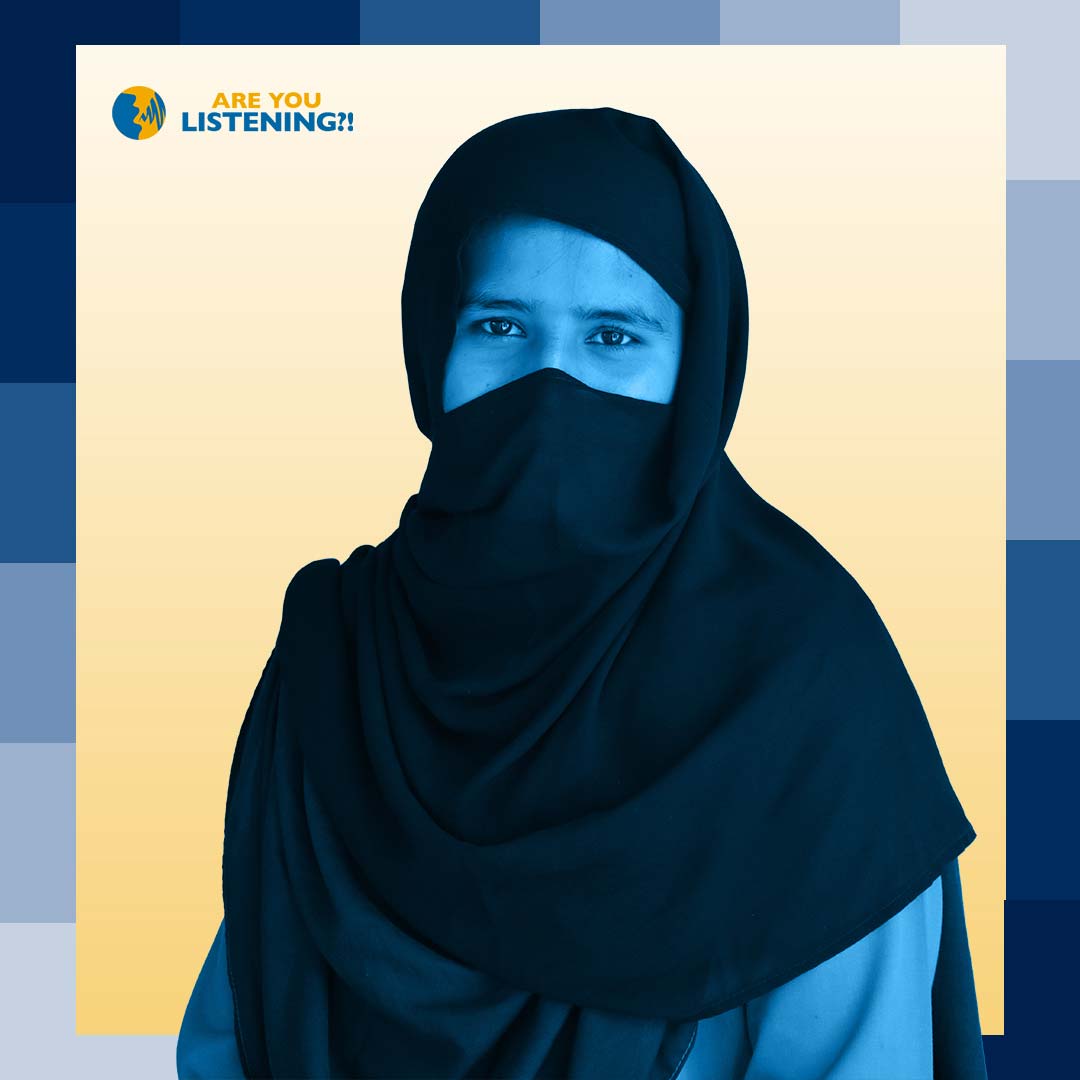 Maria is 15 years old and from Pakistan. She is the eldest sister in a family of six siblings. Her father and her brothers are all day laborers. Her brothers have studied until the 6th grade, but now they sell fruits in the village and the closest city. Maria enjoys learning in school and her favorite subject is English. The school is not too far from her house, so her commute is easy and she can walk there with friends from the neighborhood.
After COVID-19 forced a lockdown in Pakistan, Maria's parents decided to marry her off. This also meant that Maria would no longer be able to continue her education. Back when schools were open, there was a representative from MTBA partner Bahn Beli who would give training sessions on health, hygiene, and the importance of education for girls. The representative seemed like someone Maria could trust and would help her with her upcoming marriage. Maria shared her story with the Bahn Beli staff member and the Principal of her school. Maria said she told them, "They want to marry me off, I have no knowledge of who I am going to get married to, I have not even seen his photo''. They told her not to worry.
Both the Bahn Beli staff member and the Principal went to Maria's house. They told her parents how Maria is a good student and that they should let her study instead of marrying her off at such a young age. It was very difficult to convince her parents. Her brothers also wanted her to get married. Her father finally agreed after the insistence of her mother and the principal after three meetings. Now Maria's father is on board. He wants her to study and he will not marry her off until she is ready. Schools are about to open this month and Maria cannot wait to return to the classroom.
There are millions of girls around the world like Maria, who are facing increased pressure to marry as teenagers as a result of the pandemic. Now more than ever, efforts to end child marriage need to be accelerated.
Story and picture: Zia Ul Abrar