Every day, everywhere, and all over the world, women and girls face violence. At least 1 in 3 women will experience some form of violence during their lifetime – that is, more than one billion women worldwide. Do you want to end violence against women and girls worldwide? Then join the Say Enough Cypher, a campaign during the annual 16 Days of Activism that is saying ENOUGH to violence against women through rap, rhythm, and rhyme. MTBA is joining the cypher by passing the mic to girls from Mali, Niger, and India so they can express themselves on the topic. Watch their performances below and follow along during the 16 Days of Activism here and on Instagram and Twitter.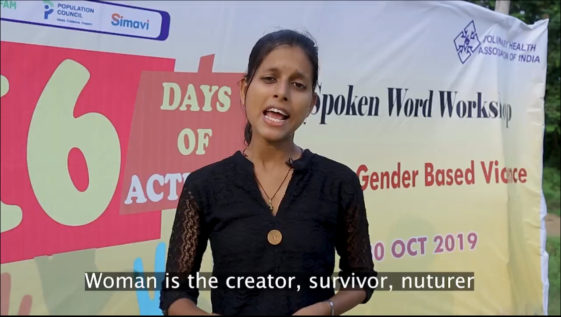 Today we pass the mic to three girls from India: Sonali, Subhasmita, and Juel. Subhasmita reminds us that even though we have made technological advancements, girls still have to go through child marriage. Sonali emphasizes the importance of girl's education. Juel tells us that women are creators, protectors, nurturers, and survivors. Listen to their words about violence against women and child marriage for the #SayEnoughCypher.
#MTBA works hard to keep girls in schools, increase mobility for girls to go to school and make schools a girl friendly and safe environment
Want To Stay Updated?
Subscribe to our newsletter to stay up-to-date about the MTBA organization and active campaigns.